CHEWELAH PEAK LEARNING CENTER
CHALLENGE COURSE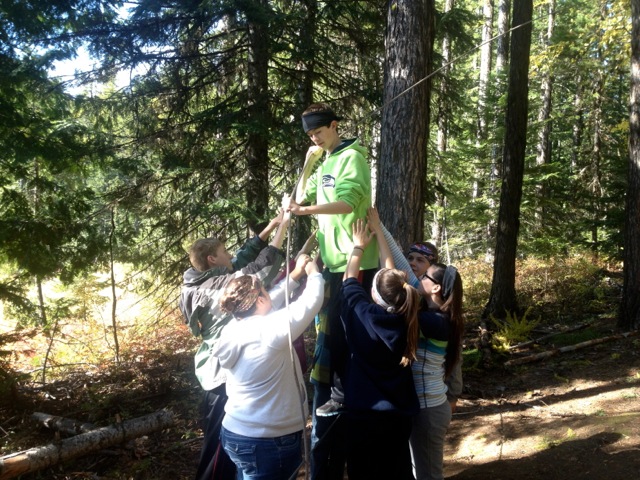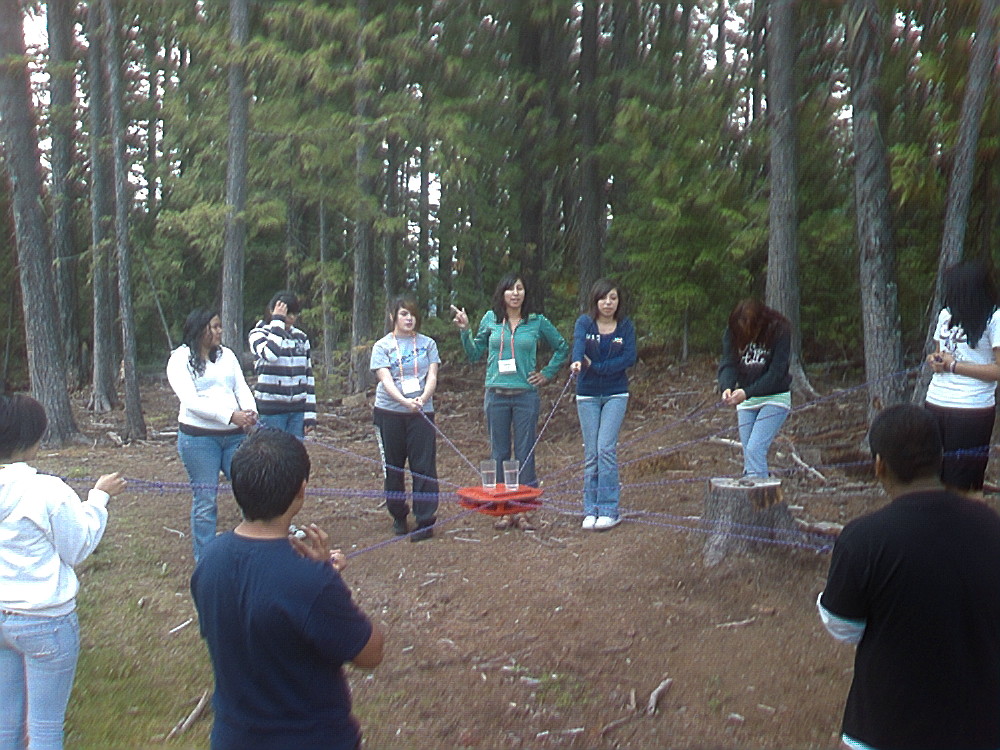 ABOUT THE CHEWELAH PEAK CHALLENGE COURSE
A challenge course consists of a series of obstacles requiring the social, mental, and physical dexterity of a group or individual to overcome. This experience is supported by reflection, critical analysis and synthesis to help move people to explore the symbolic, metaphorical, and long-term meanings intrinsic in challenge activities.
Success, failure, adventure, risk-taking and uncertainty may all be part of the experience, since the outcome is never totally predictable.
Most groups and individuals experience a combination of the following benefits:
Team-building
Personal growth
Stronger communication skills
Enhanced self-esteem and confidence
Increased trust between group members
Fun!
PROGRAMS
The Chewelah Peak Challenge Course staff designs an experience around a group's goals. Elements of that experience can include:
Low Course: our low course consists of a large assortment of portable initiatives and 23 elements that range from anything on the ground to events as high as 12 feet off the ground. This option is great for any group working on team-building, trust, communication, and hoping for a fun experience.
High Course: the Peak has one element that involves harnessing up and hooking into a climbing rope. This option is more focused on the individual doing the event but can be used to enhance the low course experience.
Traveling Ropes: if travel is an issue, we are willing to bring our course to you. Our travelling program consists of the same portable elements found on the Low course. We can complete these outside/inside, rain/sunshine, large areas/classrooms.
Thematic Programming: this option is for groups who are already familiar with the Challenge Course experience. They may have completed one together already or have been to Chewelah Peak before. In this option, we create an experience that is revolved around adventure. The group might become a rescue team and is asked to save "fallen climbers" at each event or find their inner Harry Potter and use their magic to complete the events. Like all our experiences, an open mind and great imagination is required.
PRICING
Half day = 3 hours, typically 9am to noon OR 1pm to 4pm
Full day = 6 hours, typically 9am to noon AND 1pm to 4pm
Another full day schedule option is 1pm to 4pm THEN 9am to noon on the subsequent day
Times may be adjusted per request
READY TO EXPERINCE THE CHALLENGE COURSE?
Now that you've read about what a challenge course is and what it can do for your group, it's time to book your experience. Visit our "Request a Reservation" page to complete and submit an electronic request. We look forward to working with you!
TRAININGS
The Chewelah Peak Learning Center provides group facilitator training for individuals interested in working with groups on the Cispus and Chewelah Peak challenge courses. Facilitation is a lifelong learning process. This training could also serve for or enhance the knowledge of previously trained facilitators.
LOW COURSE FACILITATOR TRAINING
This training is experiential in nature and will consist of learning adventure philosophy and course initiatives through doing them. The training will be high energy and fast paced and will flow between physical activity, reflection, group processing, and discussions. Topics covered include: philosophy of challenge courses, group assessment, safety consciousness, social play, trust activities, spotting, group initiatives, facilitation theory, framing skills, risk management, and processing skills.
HIGH COURSE TECHNICAL TRAINING
Due to limited resources and elements, no High Course trainings are conducted at Chewelah Peak. Training is available through Cispus Learning Center, our sister facility in Randle, WA. For more information/registration, contact Cispus Challenge Course Manager A.J. Hostak via e-mail or telephone: hostak@cispus.org - (360) 497-7131